Free-to-play action role-playing third-person shooter multiplayer...
The Long Dark
Game

•

3.8/5
First-person survival video game developed and published by Hinterland Studio.
Free online version of the Tile-matching video game Tetris, developed...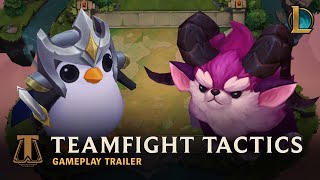 Teamfight Tactics
Game

•

5/5
Auto battler game developed and published by Riot Games.
Super Smash Bros. Ultimate
Game

•

3.9/5
Crossover fighting game developed by Bandai Namco Studios and Sora Ltd.
Super Kirby Clash
Game

•

5/5
Japanese action-platformer video game series developed by HAL...
Star Wars Battlefront II
Game

•

2.8/5
Action shooter video game based on the Star Wars franchise.
Free-to-play, class-based third-person shooter video game developed...