Indie pop music project of Norwegian singer-songwriter and record...
Experimental hip hop group formed in 2010 in Sacramento, California.
Penelope Scott
Music

•

3.9/5
Musician, singer-songwriter, and producer.
Car Seat Headrest
Music

•

4.7/5
Independent record label, with a roster of mainly indie rock, but...
Folk punk band from Phoenix, Arizona, originally formed in 2004 as...
Orville Peck
Music

•

4.2/5
Country musician based in Canada.
Rock band formed in 2015 in Chicago, Illinois.
Musician, singer and songwriter, best known as the bassist,...
Carly Rae Jepsen
Music

•

3.5/5
Canadian singer, songwriter, and actress.
Beastie Boys
Music

•

4.2/5
Hip hop group from New York City, formed in 1981.
Canadian indie pop/rock band based in Montreal, Quebec.
The Mountain Goats
Music

•

4.5/5
Band formed in Claremont, California, by singer-songwriter John Darnielle.
The Face Of Another
1966 Movie

•

4.3/5
Japanese New Wave film directed by Hiroshi Teshigahara and based on...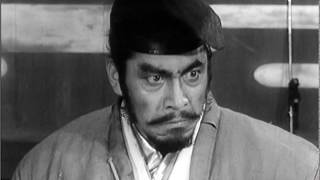 Throne Of Blood
1957 Movie

•

4.2/5
Wife's comeuppance, and how does she get it? - Bagel7 14:49, 6 July...
Werckmeister Harmóniák
2000 Movie

•

4.2/5
Hungarian drama mystery film directed by Béla Tarr and Ágnes...
Last Year At Marienbad
1961 Movie

•

3.8/5
French-Italian Left Bank film directed by Alain Resnais from a...
Women On The Verge Of A Nervous Breakdown
1988 Movie

•

4.5/5
Spanish black comedy film written and directed by Pedro Almodóvar,...
Belladonna Of Sadness
2016 Movie

•

4.3/5
Japanese animated art film produced by the animation studio Mushi...
The Mirror
1975 Movie

•

4.1/5
Russian art film directed by Andrei Tarkovsky.
Bring It On
2000 Movie

•

4/5
Teen cheerleading comedy film directed by Peyton Reed and written by...
Valley Of The Dolls
1968 Movie

•

3.6/5
Drama film starring Barbara Parkins, Patty Duke, Sharon Tate, Susan...
Stock protagonist of kamishibai during its revival in early Shōwa...
The Turin Horse
2011 Movie

•

4.1/5
Hungarian philosophical drama film directed by Béla Tarr and Ágnes...
One Hundred Years Of Solitude
Book by Gabriel García Márquez

•

4.5/5
Novel by Colombian author Gabriel García Márquez that tells the...
Frankenstein
Book by Mary Wollstonecraft Shelley, حسین اعرابی

•

4.1/5
Novel written by English author Mary Shelley.
Into The Wild
Book by Jon Krakauer

•

4.4/5
Expansion of a 9,000-word article by Krakauer on Chris McCandless...
Invisible Man
Book by Ralph Ellison

•

3.9/5
Novel by Ralph Ellison, published by Random House in 1952.
Ways Of Seeing
Book by John Berger

•

4.8/5
Television series of 30-minute films created chiefly by writer John...
A Clockwork Orange
Book by Anthony Burgess

•

4.3/5
Dystopian satirical black comedy novel by English writer Anthony...
Kitchen Confidential: Adventures In The Culinary Underbelly
Book by Anthony Bourdain

•

4.6/5
New York Times bestselling nonfiction book written by American chef...
Slouching Towards Bethlehem
Book by Joan Didion

•

4.3/5
Collection of essays by Joan Didion that mainly describes her...
The Crimson Petal And The White
Book by Michel Faber

•

4.6/5
Novel by Michel Faber set in Victorian England.
Howl And Other Poems
Book by Allen Ginsberg

•

4.1/5
Collection of poetry by Allen Ginsberg published November 1, 1956.
The Talented Mr. Ripley
Book by Patricia Highsmith

•

4.5/5
Psychological thriller novel by Patricia Highsmith.
Action-adventure video game developed by Rockstar Vancouver and...
Mortal Kombat
Game

•

4.3/5
Media franchise centered on a series of video games, originally...
Run and gun video game by Studio MDHR. It was inspired by the rubber...
Social simulation game developed by Maxis and published by Electronic Arts.
Star Wars: Knights Of The Old Republic II - The Sith Lords
Game

•

3.9/5
Role-playing video game developed by Obsidian Entertainment and...
Puzzle video game created by Finnish indie developer Arvi Teikari...
Geometry Dash
Game

•

3.5/5
Series of music platforming video games developed by Swedish...
City management and political manipulation game.
Independent first-person shooter (FPS) video game developed and...
Papers, Please
Game

•

4.2/5
Puzzle simulation video game created by indie game developer Lucas...
Uncharted: The Nathan Drake Collection
Game

•

3.9/5
Action-adventure video game franchise published by Sony Interactive...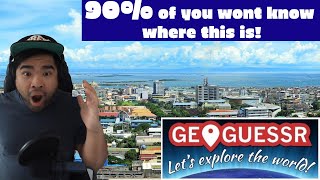 Web-based geographic discovery game designed by Anton Wallén, a...