Punk rock band formed in Berkeley, California in 1991.
Social Distortion
Music

•

4.3/5
Punk rock band formed in 1978 in Fullerton, California.
English rock band formed in London in 1976 who were key players in...
Punk rock band that formed in the New York City neighborhood of...
Heavy metal band from Vancouver, British Columbia, Canada.
Rapper, singer, and songwriter.
Norwegian music project founded by Varg Vikernes in 1991.
Rock band from Agoura Hills, California.
The Offspring
Music

•

4.3/5
Rock band from Garden Grove, California, formed in 1984.
German Neue Deutsche Härte band formed in Berlin in 1994.
The Fault In Our Stars
2014 Movie

•

3.9/5
Coming-of-age romance film directed by Josh Boone, based on John...
Rocko's Modern Life
1995 TV Show

•

3.8/5
Animated television series created by Joe Murray for Nickelodeon.
Drawn Together
2004 TV Show

•

2.8/5
Adult animated sitcom created by Dave Jeser and Matt Silverstein and...
Rick And Morty
2013 TV Show

•

4.2/5
Adult animated science-fiction sitcom created by Justin Roiland and...
Bojack Horseman
2014 TV Show

•

3.5/5
Adult animated black comedy-drama streaming television series created...
Victorious
2010 TV Show

•

3.4/5
Sitcom created by Dan Schneider that originally aired on Nickelodeon,...
Beavis And Butt-Head
1993 TV Show

•

2.9/5
Adult animated television series created by Mike Judge.
Death Note: Desu Nôto
2007 TV Show

•

4.3/5
Japanese supernatural thriller film based on the manga series of the...
The Book Thief
Book by Markus Zusak

•

4.6/5
Historical fiction novel by the Australian author Markus Zusak, and...
The Zahir
Book by Paulo Coelho

•

3.6/5
Novel by the Brazilian writer Paulo Coelho.
Veronika Decides To Die
Book by Paulo Coelho

•

4.6/5
The Fault In Our Stars
Book by John Green

•

4/5
Action-adventure game in the Neopets franchise, developed by Idol...
Massively multiplayer online action game created by Brazilian...
Music rhythm video game developed by Harmonix and published by...
Candy Crush Saga
Game

•

2.2/5
Free-to-play tile-matching video game released by King on April 12,...
Geometry Dash
Game

•

3.5/5
Series of music platforming video games developed by Swedish...
Social networking service and online community aimed at teenagers.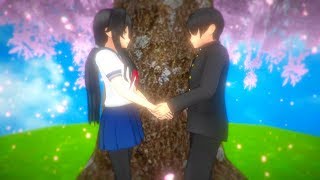 Yandere Simulator
Game

•

3.3/5
Stealth action video game currently in development by American game...