The Cat In The Hat
2003 Movie

•

2.3/5
Fantasy comedy film directed by Bo Welch in his directorial debut and...
The Mummy Returns
2001 Movie

•

3.2/5
Adventure horror film, written and directed by Stephen Sommers,...
Meet Dave
2008 Movie

•

2.3/5
Comedy science fiction film directed by Brian Robbins and written by...
Bad Boys
2003 Movie

•

4.6/5
Action comedy film directed by Michael Bay, produced by Jerry...
Home Alone
1990 Movie

•

4.4/5
Comedy film directed by Chris Columbus and written by John Hughes.
Charlie And The Chocolate Factory
2005 Movie

•

3.5/5
Musical fantasy film directed by Tim Burton and written by John...
Jumanji
1995 Movie

•

4.1/5
Fantasy adventure film directed by Joe Johnston.
Get Out
2017 Movie

•

4.4/5
Horror film written and directed by Jordan Peele in his directorial debut.
The Haunted Mansion
2003 Movie

•

2.9/5
Horror comedy film based on the attraction of the same name at Disney...
Cloudy With A Chance Of Meatballs
2009 Movie

•

3.8/5
Computer-animated science fiction comedy film produced by Sony...
Alice In Wonderland
2010 Movie

•

3.8/5
Live-action/animated dark fantasy adventure film directed by Tim...
The Emperor's New Groove
2000 Movie

•

4.4/5
Animated buddy comedy film produced by Walt Disney Feature Animation...
The Legend Of Korra
2012 TV Show

•

4.1/5
Animated television series created by Bryan Konietzko and Michael...
90210
2008 TV Show

•

3.4/5
Teen drama television series, developed by Rob Thomas, Gabe Sachs,...
Misfits
2009 TV Show

•

4.5/5
British science fiction comedy-drama television show, on E4, about a...
Teen Wolf
2011 TV Show

•

3.9/5
Supernatural teen drama television series developed by Jeff Davis for...
Locke & Key
2020 TV Show

•

3.8/5
Supernatural horror drama streaming television series developed by...
Castlevania
2017 TV Show

•

3.7/5
Anime-style adult animated streaming television series on Netflix...
Shadowhunters: The Mortal Instruments
2016 TV Show

•

3.8/5
Supernatural drama television series developed by Ed Decter, based on...
Scream: The Tv Series
2015 TV Show

•

2.7/5
Anthology slasher television series developed by Jill Blotevogel, Dan...
Toy Story Of Terror
2013 TV Show

•

1/5
21-minute computer-animated Halloween television special produced by...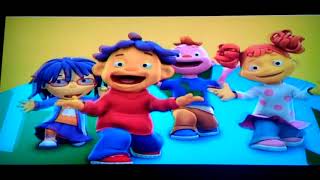 Let's Go, Pocoyo
2005 TV Show

•

0.6/5
Spanish children's television show, a spin-off of Pocoyo.
Dance Academy
2010 TV Show

•

3.8/5
Australian teen-oriented television drama produced by Werner Film...
Killing Eve
2018 TV Show

•

4.2/5
British black comedy-drama spy thriller television series, produced...