Northern Irish–Scottish rock band formed in 1994 in Dundee, Scotland.
Jack Johnson
Music

•

4.5/5
Singer-songwriter, multi-instrumentalist, actor, record producer,...
Rock band from Anaheim, California, formed in 1986.
Highly Suspect
Music

•

4.7/5
Rock band from Cape Cod, Massachusetts.
English pop rock band formed in 2010.
X Ambassadors
Music

•

4.5/5
Pop-rock band from Ithaca, New York.
Indie rock band formed and based in Orange County, California, United States.
Studio Killers
Music

•

4.5/5
Finnish-Danish-British electropop virtual band made up of four...
DJ and music producer from Chicago.
Ugly Casanova
Music

•

4.1/5
Indie rock band signed to Sub Pop Records.
The Left Rights
Music

•

4.1/5
Self-titled debut album by the Mindless Self Indulgence side project...
Live-action/adult animated black comedy/action-drama television...
Horror anthology television series developed by the creator of the...
Ancient Aliens
2009 TV Show

•

4.2/5
Television series that explores the ancient astronauts hypothesis,...
If Loving You Is Wrong
2014 TV Show

•

3.7/5
Prime time television soap opera created, executive produced,...
The Jack And Triumph Show
2015 TV Show

•

3.5/5
Television sitcom from Universal Television for Adult Swim that...
How It's Made
2001 TV Show

•

4.6/5
Canadian documentary television series that premiered on January 6,...
Secrets Of The Dead
2000 TV Show

•

4.5/5
Ongoing PBS television series which began in 2000.
Awkward.
2011 TV Show

•

4.2/5
Teen comedy-drama television series created by Lauren Iungerich for...
America's Most Wanted
1988 TV Show

•

3.5/5
Television program whose first run was produced by 20th Television,...
Disappeared
2009 TV Show

•

4/5
Serial drama television series produced by 20th Century Fox.
Sid Roth's It's Supernatural
2003 TV Show

•

4/5
Talk show hosted by televangelist Sid Roth to promote the...
Black Wolf
Book by Dale Brown, Jim DeFelice

•

1.7/5
Writer and aviator known for aviation techno-thriller novels.
Pet Sematary
Book by Stephen King

•

4.5/5
Horror novel by American writer Stephen King.
The Host
Book by Stephenie Meyer

•

3.6/5
Science fiction romance novel by Stephenie Meyer.
Open-ended city-building video game series originally designed by Will Wright.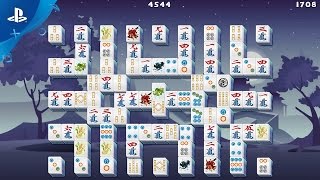 Video game that is based on the classical Chinese game mahjong.
Tile-matching puzzle video game by PopCap Games, developed for...
Call Of Duty: Black Ops
Game

•

3.5/5
First-person shooter game developed by Treyarch and published by Activision.
Plants Vs. Zombies
Game

•

4.1/5
Video game franchise developed by PopCap Games, a subsidiary of...
Strategic life simulation video game developed by Maxis and published...
Rollercoaster Tycoon
Game

•

4.3/5
Construction and management simulation video game themed around...
Life simulation video game developed by the Redwood Shores studio of...