Billie Eilish
Music

•

4.3/5
Singer and songwriter.
English singer and songwriter.
Shawn Mendes
Music

•

4.2/5
Canadian singer and songwriter.
Martin Garrix
Music

•

4.7/5
Instrumental by Dutch DJ and record producer Martin Garrix, released...
Christina Perri
Music

•

4.4/5
Singer and songwriter.
Fifth Harmony
Music

•

3.7/5
Girl group based in Miami, composed of Ally Brooke, Normani, Dinah...
Pop rock band from Los Angeles, California.
Australian singer, songwriter, voice actress and director.
Ellie Goulding
Music

•

4.3/5
English singer and songwriter.
Twenty One Pilots
Music

•

4.5/5
Musical duo from Columbus, Ohio.
Jamaican-American electronic dance music trio, which includes record...
Dunkirk
2017 Movie

•

3.8/5
British-American war film written, directed, and produced by...
I Am Legend
2007 Movie

•

4.1/5
Post-apocalyptic action thriller film loosely based on the 1954 novel...
Animated adventure film produced by Walt Disney Feature Animation for...
Ratatouille
2007 Movie

•

4.4/5
Computer-animated comedy film produced by Pixar and released by Walt...
Blindness
2008 Movie

•

3.5/5
Adaptation of the 1995 novel of the same name by the Portuguese...
Undisputed
2002 Movie

•

4.2/5
Action sports film written, produced and directed by Walter Hill and...
Cloverfield
2008 Movie

•

3.5/5
Monster film directed by Matt Reeves, produced by J. J. Abrams, and...
Computer-animated comedy-drama adventure film produced by Pixar...
Britain's Got Talent
2007 TV Show

•

2.3/5
Televised British talent show competition, and part of the global Got...
Stranger Things
2016 TV Show

•

4.3/5
Science-fiction horror drama television series created by the Duffer...
Mr. Robot
2015 TV Show

•

4/5
Drama thriller television series created by Sam Esmail for USA Network.
The Fairly Oddparents
2001 TV Show

•

3.8/5
Animated television series created by Butch Hartman for Nickelodeon...
America's Funniest Home Videos
1989 TV Show

•

4.2/5
Video clip television series on ABC, based on the Japanese variety...
Sherlock
2010 TV Show

•

4.5/5
British crime television series based on Sir Arthur Conan Doyle's...
Pimp My Ride
2004 TV Show

•

2.7/5
Television series produced by MTV and hosted by rapper Xzibit, which...
Online multiplayer battle royale game developed and published by PUBG...
Grand Theft Auto V
Game

•

4.5/5
Action-adventure game developed by Rockstar North and published by...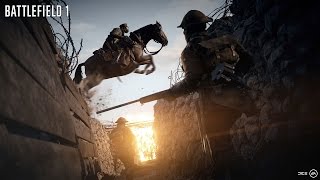 Location of a present or historic battle involving ground warfare.
First-person shooter survival horror video game developed by Day 1...
Action driving video game, and the first installment in theDriverseries.
Online tactical first-person shooter game developed by Smilegate...
Third-person action-adventure game set in an open world environment.