Form of Algerian folk music that dates back to the 1920s.
Freddie Mercury
Music

•

4.7/5
British singer, songwriter, record producer, and lead vocalist of the...
British rock band formed in London in 1970.
Elvis Presley
Music

•

4.3/5
Singer, musician and actor.
French rap group founded in 2008 in the southern part of Paris as...
French electronic music duo formed in Paris in 1993 by Guy-Manuel de...
Amy Winehouse
Music

•

4.5/5
English singer and songwriter.
English rock band formed in Liverpool in 1960.
Singer, songwriter, record producer, multi-instrumentalist, and dancer.
Pop rock band from Los Angeles, California.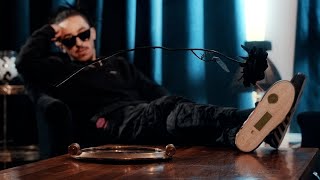 Rapper from Akron, Ohio.