Games like

Plague Inc.
Games like
Real-time strategy simulation video game, developed and published by UK-based independent video game studio Ndemic Creations.
No recommendations found
We don't have any recommendations for Plague-Inc right now.
Lists containing Plague Inc. (Game)
Inspiring lists containing Plague Inc. handcrafted by creative users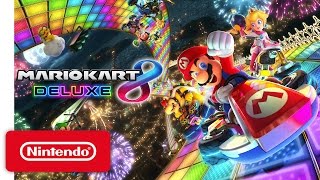 Series of racing games developed and published by Nintendo.
Japanese video game development company founded in November 1986 and...
Unreal Tournament
Game

•

4.2/5
First-person arena shooter video game developed by Epic Games and...
Mount & Blade
Game

•

4.4/5
Medieval strategy action role-playing game for Microsoft Windows,...
Mario Kart Wii
Game

•

4.4/5
Kart racing game developed and published by Nintendo for the Wii.
Silent Hill 2
Game

•

4.4/5
Survival horror game developed by Team Silent, a group in Konami...
Professor Layton And The Unwound Future
Game

•

4.3/5
Third game in the first trilogy of the Professor Layton puzzle game...
The Witcher 3: Wild Hunt - Complete Edition
Game

•

4.1/5
Action role-playing game developed by Polish developer CD Projekt...
Ori And The Blind Forest
Game

•

4.2/5
Platform-adventure Metroidvania video game developed by Moon Studios...
Puzzle-platform video game developed by independent studio Playdead...
Hotline Miami
Game

•

4.3/5
Top-down shooter video game by Jonatan Söderström and Dennis Wedin,...
Role-playing video game developed by Atlus.
People who like Plague Inc. (Game)
People who dislike Plague Inc. (Game)