If you like

Phantasy Star Online

Game
If you like
Online role-playing game (RPG) developed by Sonic Team and published by Sega in 2000 for the Dreamcast.
No recommendations found
We don't have any recommendations for Phantasy-Star-Online right now.
Lists containing Phantasy Star Online (Game)
The Elder Scrolls V: Skyrim - Dawnguard
Game

•

4.1/5
Downloadable content add-on for the action role-playing open world...
First-person shooter video game developed by Raven Software and...
Adventure game developed by Campo Santo and published by the...
Open world survival action-adventure video game developed and...
Deity associated with war.
Life Is Strange
Game

•

4.4/5
Episodic graphic adventure video game developed by Dontnod...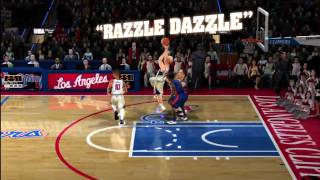 Long-running basketball video game series based on the National...
Strategic life simulation video game developed in Redwood City,...
Neo-noir third-person shooter video game series developed by Remedy...
Sandbox video game developed by Mojang.
Pokémon Yellow
Game

•

4.3/5
Role-playing video game developed by Game Freak and published by...
First-person shooter developed by Ubisoft Montreal and published by Ubisoft.
People who like Phantasy Star Online (Game)
People who dislike Phantasy Star Online (Game)