Yuki Kajiura
Music

•

4.5/5
Japanese musician, composer and record producer.
The Beach Boys
Music

•

4.4/5
Rock band formed in Hawthorne, California in 1961.
Japanese composer, arranger and musician best known for her work on...
Nobuo Uematsu
Music

•

4.8/5
Japanese musician and composer, best known for his contributions to...
Leonard Bernstein
Music

•

4.6/5
Composer, conductor, author, music lecturer, and pianist.
Aaron Copland
Music

•

4.1/5
Composer, composition teacher, writer, and later a conductor of his...
Edvard Grieg
Music

•

4.7/5
Norwegian composer and pianist.
Universal Hall Pass
Music

•

4.2/5
One-person band based in Los Angeles, California which was first...
British electronic duo composed of Imogen Heap and Guy Sigsworth.
Kate Havnevik
Music

•

2.9/5
Norwegian film composer, songwriter and singer.
Do Androids Dream Of Electric Sheep?
Book by Philip K. Dick

•

4.5/5
Science fiction novel by American writer Philip K. Dick, first...
Watchmen
Book by Alan Moore

•

4.6/5
Comic book maxiseries by the British creative team of writer Alan...
Alice's Adventures In Wonderland
Book by Lewis Carroll

•

4.7/5
Novel by English author Lewis Carroll (the pseudonym of Charles Dodgson).
On Intelligence
Book by Jeff Hawkins, Sandra Blakeslee

•

5/5
Book by Palm Pilot-inventor Jeff Hawkins with New York Times science...
Lovers In A Dangerous Spacetime
Game

•

3.8/5
Space shooter video game developed by Asteroid Base for Microsoft...
The Legend Of Zelda
Game

•

4.6/5
Action-adventure video game developed and published by Nintendo and...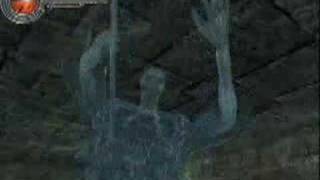 Role-playing video game series developed by FromSoftware.
Cooking simulation game developed by Ghost Town Games and published by Team17.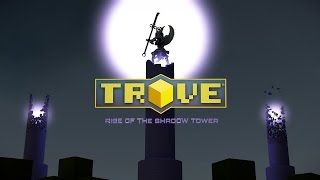 Role playing game video game developed by FromSoftware for the PlayStation.
Deus Ex: Human Revolution
Game

•

3.9/5
Action role-playing game developed by Eidos Montréal and published...
Warhammer 40,000: Dawn Of War II
Game

•

2.9/5
Real-time strategy-tactical role-playing video game developed by...
Platform game for the Sega CD. The story follows Sonic the Hedgehog...
Strategy board game of diplomacy, conflict and conquest for two to...