Post punk band from Vancouver, British Columbia, Canada.
Belgian-Australian multi-instrumentalist and singer-songwriter.
British singer and songwriter from London.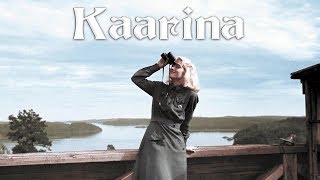 Regular-footed skateboarder, rapper, record producer, visual artist,...
Hip hop producer from The Bronx borough of New York City.
Rapper and record producer.
Rapper, singer, and songwriter.
Samurai Fiction
1998 Movie

•

3.8/5
Comedy-samurai film directed by Hiroyuki Nakano.
The Blind Swordsman: Zatoichi
2003 Movie

•

4/5
Japanese Jidaigeki action film, directed, written, co-edited by and...
Tampopo
1985 Movie

•

4.4/5
Japanese comedy film written and directed by Juzo Itami, and starring...
Rosencrantz & Guildenstern Are Dead
1991 Movie

•

4.4/5
Tragicomedy film written and directed by Tom Stoppard based on his...
Inside Llewyn Davis
2013 Movie

•

3.9/5
Period black comedy musical drama film written, directed, produced,...
Tekkonkinkreet
2006 Movie

•

4.5/5
Japanese manga series written and illustrated by Taiyō Matsumoto,...
Documentary film directed by Kristina Goolsby and Ashley York with...
The 36th Chamber Of Shaolin
1978 Movie

•

4/5
Hong Kong kung fu film directed by Lau Kar-leung and produced by Shaw...
The Legend Of Sleepy Hollow
1999 Movie

•

4.1/5
Gothic supernatural horror film directed by Tim Burton.
Little Buddha
1993 Movie

•

3.7/5
Drama film directed by Bernardo Bertolucci, written by Rudy Wurlitzer...
Fatal Attraction
1988 Movie

•

3.8/5
Psychological thriller film directed by Adrian Lyne from a screenplay...
To The Bone
2017 Movie

•

4.1/5
Drama film, written and directed by Marti Noxon.
The Sandman
2022 TV Show

•

4/5
Fantasy drama television series based on the 1989–1996 comic book...
Altered Carbon
2018 TV Show

•

3.7/5
Cyberpunk television series created by Laeta Kalogridis and based on...
Peaky Blinders
2014 TV Show

•

3.9/5
British crime drama television series created by Steven Knight.
Dear White People
2017 TV Show

•

3/5
Comedy-drama streaming television series on Netflix that follows...
Stranger
2017 TV Show

•

3.6/5
South Korean crime thriller drama television series.
Samurai Gourmet
2017 TV Show

•

3.8/5
Japanese cuisine seinen manga series written by Masayuki Qusumi and...
The Standups
2017 TV Show

•

3.8/5
Global Internet streaming-on-demand media provider that has...
Dicte
2013 TV Show

•

3.1/5
Danish series starring Iben Hjejle as crime reporter Dicte Svendsen,...
Midnight Diner: Tokyo Stories
2016 TV Show

•

3.8/5
Japanese manga series written and illustrated by Yarō Abe.
Dag (norwegian Tv Series)
TV Show

•

5/5
Norwegian comedy-drama television series which originally aired on...
British psychological crime thriller television series starring Idris...
Marcella
2017 TV Show

•

3.8/5
British "Nordic"-noir detective series, written, directed and...
The Dhammapada
Book by Anonymous

•

4.5/5
Collection of sayings of the Buddha in verse form and one of the most...
The Denial Of Death
Book by Ernest Becker, Daniel Goleman, Sam Keen

•

4/5
Book by American cultural anthropologist Ernest Becker.
Sonic Warfare: Sound, Affect, And The Ecology Of Fear
Book by Steve Goodman

•

5/5
Scottish electronic music artist, DJ, and founder of the Hyperdub...
The Aleph And Other Stories
Book by Jorge Luis Borges

•

5/5
Book of short stories by Argentine writer Jorge Luis Borges.
Netter's Illustrated Pharmacology
Book

•

5/5
Enzyme that catalyzes the breakdown of acetylcholine and of some...
Superintelligence: Paths, Dangers, Strategies
Book by Nick Bostrom

•

3.7/5
Book by the Swedish philosopher Nick Bostrom from the University of Oxford.
Life simulation video game developed by the Redwood Shores studio of...
2D artillery tactical game developed by Team17 as part of the Worms series.
Black & White
Game

•

4.3/5
God video game developed by Lionhead Studios and published by...
Indie game produced by independent game studio Abbey Games.
Cooking simulation video game developed by Ghost Town Games and...
Adventure game developed by Campo Santo and published by the...
Puzzle-platformer adventure game developed and published by Playdead...
Fallout Shelter
Game

•

2.5/5
Free-to-play construction and management simulation video game...
Series of six comic science fiction adventure games released between...
Papers, Please
Game

•

4.2/5
Puzzle simulation video game created by indie game developer Lucas...
This Is The Police
Game

•

3.5/5
Adventure strategy video game by Belarusian developer Weappy Studio...
Oddworld: Abe's Exoddus
Game

•

4.4/5
Platform video game developed by Oddworld Inhabitants and published...