Rina Sawayama
Music

•

4.7/5
Japanese-British singer-songwriter and model based in London.
Singer, songwriter and musician, previously songwriter of indie pop...
English singer, songwriter and rapper.
Indie punk rock quartet from Seattle, Washington, founded in 2007 and...
Lebanese-born British singer-songwriter.
Scissor Sisters
Music

•

4.2/5
Pop/rock band formed in 2001.
Los Angeles-based band consisting of sisters Allison and Catherine Pierce.
South Korean girl group formed by RBW (formerly WA Entertainment) in 2014.
Canadian rock band founded in 1998 in Toronto, Ontario.
Singer, songwriter and actress, best known for being featured on the...
Janelle Monáe
Music

•

4.7/5
Singer-songwriter, rapper, actress, and record producer.
Orphan Black
2013 TV Show

•

4.2/5
Canadian science fiction thriller television series created by...
Drama television series about New York City's African-American and...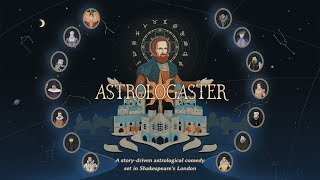 Comedy narrative adventure video game developed and published by Nyamnyam.
Russian video game about life in a totalitarian state.
The Stanley Parable
Game

•

4.4/5
Interactive drama and walking simulator designed and written by...
Papers, Please
Game

•

4.2/5
Puzzle simulation video game created by indie game developer Lucas...
Cultist Simulator
Game

•

3.8/5
Card-based simulation video game developed by indie studio Weather...
Life simulation video game developed by the Redwood Shores studio of...
Interactive fiction game released by Inkle on iOS platforms on July...
Off Book: The Improvised Musical
Podcast

•

4.1/5
Actress, voice actress, and comedian.