Up And Vanished
Podcast

•

3.8/5
Investigative documentary-style podcast hosted by Payne Lindsey.
My Favorite Murder With Karen Kilgariff And Georgia Hardstark
Podcast

•

3.1/5
Weekly true crime comedy podcast hosted by American comedians Karen...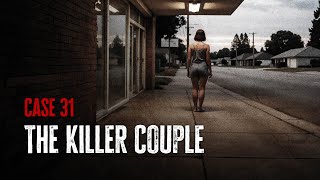 Casefile True Crime
Podcast

•

3.5/5
Weekly (sometimes fortnightly) Australian crime podcast that first...
Crime Junkie
Podcast

•

3.6/5
True crime podcast hosted by Ashley Flowers and Brit Prawat, based in...
Conan O'brien Needs A Friend
Podcast

•

3.9/5
Weekly podcast hosted by American comedian and talk show host Conan O'Brien.
Dirty John
Podcast

•

3.9/5
True crime podcast based on the life of John Michael Meehan.
Investigative journalism podcast hosted by Sarah Koenig, narrating a...