Action horror film directed by Scott Stewart and co-written by...
Minority Report
2002 Movie

•

4.2/5
Science fiction action film directed by Steven Spielberg, starring...
The Rocky Horror Picture Show
1975 Movie

•

4.4/5
Musical comedy horror film by 20th Century Fox, produced by Lou Adler...
The Girl On The Train
2016 Movie

•

3.6/5
Mystery psychological thriller film directed by Tate Taylor and...
Superhero film starring Hugh Jackman as the titular character.
Mean Girls
2004 Movie

•

4.4/5
Teen comedy film directed by Mark Waters and written by Tina Fey.
Annie Hall
1977 Movie

•

4.4/5
Satirical romantic comedy-drama film directed by Woody Allen from a...
Ghostbusters
2020 Movie

•

2.8/5
Upcoming American supernatural comedy film directed by Jason Reitman...
Finding Dory
2016 Movie

•

4.2/5
Computer-animated adventure film produced by Pixar Animation Studios...
Animated musical adventure film produced by Walt Disney Feature...
Coming To America
1988 Movie

•

4.7/5
Romantic comedy film directed by John Landis and based on a story...
Han Solo: A Smuggler's Trade
2016 Movie

•

5/5
Star Wars fan film starring Jamie Costa as Han Solo and Cory Daniel...
The God Delusion
Book by Richard Dawkins

•

4.5/5
Book by British evolutionary biologist, ethologist Richard Dawkins, a...
God Is Not Great
Book

•

4.6/5
Book by Anglo-American author and journalist Christopher Hitchens, in...
Letter To A Christian Nation
Book by Sam Harris

•

4.1/5
Book by Sam Harris, written in response to feedback he received...
Misery
Book by Stephen King

•

4.6/5
Psychological horror thriller novel written by Stephen King and first...
The Art Of War
Book by Sun Tzu

•

4.6/5
Ancient Chinese military treatise dating from the Late Spring and...
To Kill A Mockingbird
Book by Harper Lee

•

4.3/5
Novel by the American author Harper Lee.
Atlas Shrugged
Book by Ayn Rand, Leonard Peikoff

•

3.8/5
Free-to-play video game released by Playrix in September, 2017.
Run and gun video game developed and published by Studio MDHR. The...
Augmented reality (AR) mobile game developed and published by Niantic...
Cards Against Humanity
Game

•

4.5/5
Adult party game in which players complete fill-in-the-blank...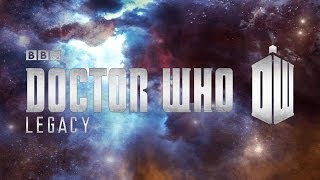 Doctor Who: Legacy
Game

•

4.8/5
Match-3 puzzle RPG video game released on 27 November 2013 and based...
3D endless running video game developed and published by Imangi Studios.
Video game developed by Halfbrick.
Mirror's Edge
Game

•

3.9/5
Action-adventure platform game developed by DICE and published by...
Resident Evil
Game

•

4.5/5
Japanese video game and other media franchise.
Sonic The Hedgehog
Game

•

4.4/5
Media franchise created by Sega.
Puzzle video game developed by Southend Interactive and Microsoft...