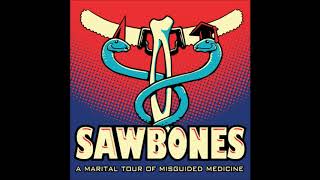 Weekly, comedic medical podcast hosted by Dr.
Non-profit group based in New York City dedicated to the art and...
The Teacher's Pet
Podcast

•

3.3/5
Australian crime podcast that investigated the disappearance of...
Sinisterhood
Podcast

•

5/5
Comedy true crime and paranormal podcast created by Christine...
Ologies With Alie Ward
Podcast

•

4/5
Herpetologist, science communicator, and graduate student in...
My Favorite Murder With Karen Kilgariff And Georgia Hardstark
Podcast

•

3/5
Bi-weekly true crime comedy podcast hosted by American comedians...
No Such Thing As A Fish
Podcast

•

4.1/5
Weekly British podcast series produced and presented by the...
American Hysteria
Podcast

•

5/5
Anti-Muslim conspiracy theorist and the founder and president of the...
Podcast about non-fiction scary stories.