Above & Beyond
Music

•

4.7/5
English electronic music group consisting of Jono Grant, Tony...
Dutch electronic music duo started in 2007 in The Hague by Eelke...
Australian singer and songwriter.
German DJ duo consisting of trance music producers Claus Terhoeven...
Markus Schulz
Music

•

4.5/5
German-American DJ and music producer based in Miami, Florida.
Libyan-born American singer-songwriter based in New York City.
Gareth Emery
Music

•

4.8/5
British trance producer and DJ. He is best known for his three studio...
English rock band from Teignmouth, Devon, formed in 1994.
Frank Carter & The Rattlesnakes
Music

•

4.9/5
English punk rock band formed in 2015 by frontman Frank Carter with...
Annual BBC poll of music critics and industry figures to find the...
Three-piece British-Australian indie band, based out of the town of...
Stumptown
2019 TV Show

•

3.6/5
Crime drama television series that premiered on ABC on September 25, 2019.
Big Little Lies
2017 TV Show

•

4.2/5
Drama television series based on the 2014 novel of the same name by...
Dead To Me
2019 TV Show

•

4/5
Dark comedy streaming television series created by Liz Feldman and...
Sharp Objects
2018 TV Show

•

3.7/5
Psychological thriller television miniseries based on Gillian Flynn's...
Television miniseries, developed by John Erick Dowdle and Drew...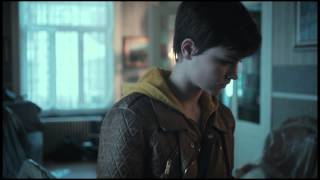 Hotel Beau Séjour
2016 TV Show

•

5/5
Dutch-language Belgian supernatural crime drama television series,...
Your Honor
2020 TV Show

•

3.9/5
Limited series starring Bryan Cranston, adapted from the Israeli TV...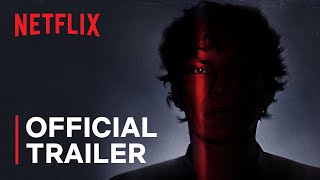 Night Stalker The Hunt For A Serial Killer
2021 TV Show

•

5/5
4-part 2021 true crime documentary miniseries about the serial killer...
Raising Hope
2010 TV Show

•

3.7/5
Sitcom that aired from September 21, 2010, to April 4, 2014, on Fox.
Everybody Hates Chris
2005 TV Show

•

3.6/5
Period sitcom television series that is based around the troubled...
The Fresh Prince Of Bel-Air
1990 TV Show

•

4.1/5
Sitcom television series created by Andy and Susan Borowitz that...
Malcolm In The Middle
2000 TV Show

•

3.8/5
Family television sitcom created by Linwood Boomer for Fox.