English band, formed in 1995, and consisting of Oliver Horton, Stuart...
Australian electronic music duo consisting of Rob Swire and Gareth...
Philadelphia via Los Angeles-based American record label founded by Diplo.
DJ/producer duo made up of Eli Sones and Matthew Halper.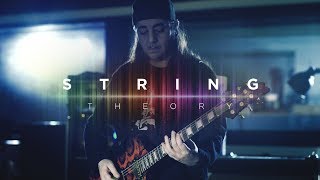 Entrepreneur and musician, best known in the development of...
Rock band from Agoura Hills, California.
Electronic dance music duo consisting of uncle Redfoo and nephew SkyBlu.
Zac Brown Band
Music

•

4.5/5
Country/rock band based in Atlanta, Georgia.
Country music singer, songwriter, and record producer.
Gladiator
2000 Movie

•

4.4/5
Epic historical drama film directed by Ridley Scott and written by...
The Wolverine
2013 Movie

•

3.8/5
Superhero film featuring the Marvel Comics character Wolverine.
Pulp Fiction
1994 Movie

•

4.5/5
Neo-noir black comedy crime film written and directed by Quentin...
Computer-animated science fiction film produced by Pixar Animation...
Watchmen
2009 Movie

•

3.8/5
Superhero film based on the 1986–1987 DC Comics series Watchmen by...
Catch Me If You Can
2003 Movie

•

4.6/5
Biographical crime film directed and produced by Steven Spielberg...
Jumanji: Welcome To The Jungle
2017 Movie

•

3.9/5
Fantasy adventure comedy film directed by Jake Kasdan, co-written by...
Gravity
2013 Movie

•

3.5/5
Science fiction thriller film directed by Alfonso Cuarón, who also...
The Lord Of The Rings: The Return Of The King
2003 Movie

•

4.2/5
Epic fantasy adventure film directed by Peter Jackson, based on the...
Spider-Man 2
2004 Movie

•

3.9/5
Superhero film directed by Sam Raimi and written by Alvin Sargent...
Avengers Endgame
2019 Movie

•

3.5/5
Superhero film based on the Marvel Comics superhero team the Avengers.
Now You See Me
2013 Movie

•

4.3/5
Heist thriller film directed by Louis Leterrier from a screenplay by...