Queerness and queer horror — which is to say horror that is about or aestheticizes queerness, otherness, sexual deviancy, as experience, metaphor, dream, and nightmare — are embedded in the history of the genre, from Bram Stoker's novel Dracula to James Whale's 1935 film The Bride of Frankenstein. From a masked killers (one of which uses a dildo knife) to genderqueer dolls, the films selected for this program elaborate upon and extrapolate from queerness not merely as identity but as aesthetic impulse, rooted in subversion, confrontation, camp, an understanding of queerness as a tool to challenge, or deconstruct, normative ideas in art and society. Drenched in blood, paranoia, and forbidden desire, horror is queer down to the bone.
Hellraiser, The Fly and 9 more...
24 likes
View 13 movies
The Hundred In The Hands
Music

•

3.5/5
Electronic music duo from Brooklyn, New York City, formed in 2008.
Electronic music project created by Klayton, and which previously...
The Midnight
Music

•

4.5/5
Synthwave band composed of Atlanta-based singer-songwriter Tyler Lyle...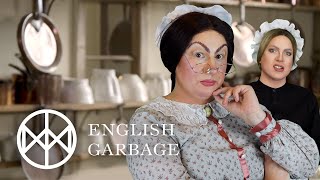 Series of five localized virtual New Year's Eve countdown specials...
Zimbabwe-born British singer-songwriter, formerly known as Tinashé....
The Good Natured
Music

•

3.7/5
English synthpop solo act, consisting of Sarah McIntosh (born January...
Olivia Rodrigo
Music

•

3.6/5
Singer-songwriter and actress.
Walk The Moon
Music

•

4.3/5
Rock band based in Cincinnati, Ohio.
Silversun Pickups
Music

•

4.4/5
Alternative rock band from Los Angeles that was formed in 2000.
Yoshi's Crafted World
Game

•

2.3/5
Side-scrolling platform video game developed by Good-Feel and...
Video game series and part of the Mario franchise, developed by...
Independent video game developer led by Lee Vermeulen and Jesse McGibney.
Action-adventure platform game developed by Hazelight Studios and...
The Last Of Us Part II
Game

•

3.3/5
Action-adventure game developed by Naughty Dog and published by Sony...
Resident Evil Village
Game

•

3.5/5
Survival horror game developed and published by Capcom.
Marvel's Spider-Man
Game

•

4.2/5
Action-adventure game developed by Insomniac Games and published by...
First-person action-adventure shooter game, developed by Ubisoft...
Mario Kart: Double Dash!!
Game

•

3.5/5
Kart racing video game developed by Nintendo Entertainment Analysis &...
Yo, Is This Racist?
Podcast

•

3.1/5
Blog and associated podcast run by Andrew Ti, addressing questions...
Simplypodlogical
Podcast

•

5/5
Canadian YouTube personality, businesswoman, crime statistics analyst...
This Might Get Weird
Podcast

•

4.4/5
Comedian, actress, writer, and performer.
Sibling Rivalry
Podcast

•

5/5
Type of competition or animosity among siblings, whether blood-related or not.
Female Criminals
Podcast

•

5/5
Digital media firm and podcast network, that specializes in producing...
Weekly podcast on the Last Podcast Network featuring comedian and...
Serial Killers
Podcast

•

3.6/5
Weekly podcast on the Last Podcast Network featuring comedian and...