Terry Callier
Music

•

4.1/5
Soul, folk and jazz guitarist and singer-songwriter.
Musician and producer from Los Angeles.
Sparklehorse
Music

•

4.4/5
Indie rock band from Richmond, Virginia, led by singer and...
Hooverphonic
Music

•

4.1/5
Belgian band that formed in October 1995.
French jazz trumpeter, infusing elements of hip hop, rock and roll...
Ibrahim Maalouf
Music

•

5/5
French-Lebanese jazz trumpeter and composer.
Heavy metal band from Savannah, Georgia, whose original members grew...
Musical production trio from the town of Leiden, Netherlands,...
Jazz and blues pianist, singer, and songwriter.
Jazz pianist and composer.
Into The Woods
2014 Movie

•

3.4/5
Musical fantasy film directed by Rob Marshall, and adapted to the...
Big Hero 6
2014 Movie

•

4.4/5
3D computer animated superhero film produced by Walt Disney Animation...
The Judge
2014 Movie

•

3.9/5
Legal drama film directed by David Dobkin.
Don't Be Afraid Of The Dark
2011 Movie

•

3/5
Horror film written by Matthew Robbins and Guillermo del Toro and...
In Bruges
2008 Movie

•

4.3/5
British–American black comedy crime film written and directed by...
Sword Of The Stranger
2007 Movie

•

4.5/5
Japanese anime film directed by Masahiro Andō and produced by the...
Maleficent
2014 Movie

•

4.2/5
Fantasy film starring Angelina Jolie as the title character.
The Hunger Games
2012 Movie

•

4.1/5
Dystopian science fiction action film directed by Gary Ross and based...
Romantic comedy-drama film directed and written by Giuseppe Tornatore...
The Four Feathers
2002 Movie

•

3.9/5
War drama film directed by Shekhar Kapur and starring Heath Ledger,...
Jackie Brown
1997 Movie

•

3.9/5
Crime film written and directed by Quentin Tarantino and starring Pam...
How To Train Your Dragon
2010 Movie

•

4.5/5
Computer-animated action fantasy film loosely based on the 2003 book...
The Cider House Rules
Book by John Irving

•

4.5/5
Novel by American writer John Irving, a Bildungsroman, which was...
Tangerine
Book by Edward Bloor

•

4.1/5
Group of orange-colored citrus fruit.
The Unbearable Lightness Of Being
Book by Milan Kundera

•

4.7/5
Novel by Milan Kundera, about two women, two men, a dog and their...
Because Of Winn-Dixie
Book by Kate DiCamillo

•

4/5
Children's novel written by Kate DiCamillo, which was published in...
Massively multiplayer online role-playing game developed by ArenaNet...
MMORPG developed by Korean developer Jake Song (former developer of...
League Of Legends
Game

•

4/5
Multiplayer online battle arena video game developed and published by...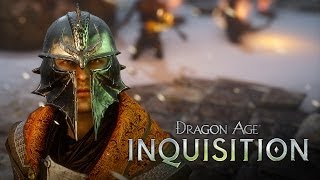 Fantasy role-playing video game ("RPG") series developed by Canadian...