Teen Wolf
1985 Movie

•

3.8/5
Coming-of-age romantic fantasy comedy film directed by Rod Daniel and...
The Hunger Games
2012 Movie

•

4.1/5
Dystopian science fiction action film directed by Gary Ross and based...
The Maze Runner
2014 Movie

•

4/5
Dystopian science fiction film directed by Wes Ball, in his...
Eat Pray Love
2010 Movie

•

3.5/5
Memoir by American author Elizabeth Gilbert.
Eternal Sunshine Of The Spotless Mind
2004 Movie

•

4.5/5
Science fiction romantic drama film written by Charlie Kaufman and...
Home Alone 2: Lost In New York
1992 Movie

•

4.1/5
Comedy film written and produced by John Hughes and directed by Chris...
Hercules
1997 Movie

•

4.2/5
Animated musical fantasy film produced by Walt Disney Feature...
The Island
2018 Movie

•

4.1/5
Chinese fantasy comedy film written and directed by Huang Bo.
Black comedy film directed by Danny DeVito and written by Larry Doyle.
The Lion King
2019 Movie

•

4.5/5
Musical drama film directed and produced by Jon Favreau, written by...
The Spongebob Squarepants Movie
2004 Movie

•

3.7/5
Live-action/animated adventure comedy film based on the animated...
Megamind
2010 Movie

•

4.2/5
Computer-animated superhero comedy film directed by Tom McGrath and...
Before I Die
Book by Jenny Downham

•

4.4/5
Young adult novel written by Jenny Downham, first published by David...
Diary Of A Wimpy Kid: The Last Straw
Book

•

3.5/5
Novel written by American author and cartoonist Jeff Kinney, the...
Robinson Crusoe
Book by Daniel Defoe

•

4.3/5
Novel by Daniel Defoe, first published on 25 April 1719.
The Lord Of The Rings
Book by J.R.R. Tolkien

•

4.6/5
Epic high fantasy novel by the English author and scholar J. R. R. Tolkien.
Goodgame Empire
Game

•

3.9/5
Online games company founded in 2009 and based in Hamburg, Germany,...
Strategic life simulation video game developed by Maxis and published...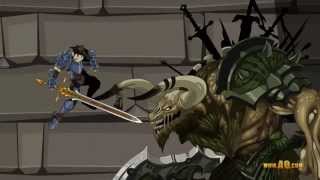 Adventurequest Worlds
Game

•

4.3/5
Browser-based massively multiplayer online role-playing game (MMORPG)...
Virtual pet game for BlackBerry 10, iOS and Android developed and...
Board game currently published by Hasbro.