Norwegian electronic musician who records as Biosphere.
Electronic music group founded in 1988 by Alex Paterson and The...
The Future Sound Of London
Music

•

4/5
British electronic music group composed of Garry Cobain and Brian Dougans.
American band from Northern California, United States.
Swedish rapper, singer, songwriter, and record producer.
Die Antwoord
Music

•

4.5/5
South African hip hop group formed in Cape Town in 2008.
Russian rave band founded in 2013 in Saint Petersburg.
Australian alternative rock band formed in Finley, New South Wales...
Felix Da Housecat
Music

•

3.5/5
American DJ and record producer, mostly known for house music and electro.
American heavy metal band from Peoria, Illinois formed in 1996.
Michael Jackson
Music

•

4.5/5
American singer, songwriter, and dancer.
Eraserhead
1977 Movie

•

4.1/5
American experimental body horror film written, directed,...
Stalingrad
1993 Movie

•

4.6/5
German anti-war film directed by Joseph Vilsmaier.
The Killings At Outpost Zeta
1980 Movie

•

5/5
American film and television actor.
Red Planet
2000 Movie

•

3.1/5
Science fiction thriller film directed by Antony Hoffman, starring...
The Thin Red Line
1998 Movie

•

4/5
American epic war film written and directed by Terrence Malick.
Drama film directed by Adrian Lyne and written by Stephen Schiff.
Up-and-coming football star on a fifth-tier league near Thun.
Trainspotting
1996 Movie

•

4.5/5
British black comedy-drama film directed by Danny Boyle and...
Silent Hill
2006 Movie

•

4.2/5
Psychological horror film directed by Christophe Gans and written...
Interstella 5555: The 5tory Of The 5ecret 5tar 5ystem
2003 Movie

•

4.6/5
Animated musical science fiction film and the visual realization...
Skins
2007 TV Show

•

4.5/5
British teen comedy-drama television series that follows the lives...
My Hero Academia
2016 TV Show

•

4.2/5
Japanese superhero manga series written and illustrated by Kōhei Horikoshi.
Bones
2005 TV Show

•

4.1/5
American crime procedural comedy-drama television series created...
City-building simulation computer game developed by Maxis, a...
Age Of Empires
Game

•

4.7/5
History-based real-time strategy video game developed by Ensemble...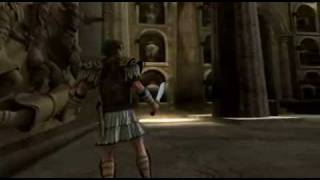 Age Of Mythology: The Titans
Game

•

4.1/5
Expansion pack to the real-time strategy video game of Age of Mythology.
Military science fiction real-time strategy game developed and...
Free-to-play online digital collectible card game developed and...
Unreal Tournament
Game

•

4.3/5
First-person shooter video game developed by Epic Games and...
League Of Legends
Game

•

4/5
Multiplayer online battle arena video game developed and published...