British rock band formed in London in 1970.
Singer, songwriter, and actress.
Jack Stauber
Music

•

4.9/5
Anthology television series that airs on Adult Swim.
Rosemary's Baby
1968 Movie

•

4.3/5
Psychological horror film written and directed by Roman Polanski, and...
Fright Night
1985 Movie

•

3.5/5
Horror film written and directed by Tom Holland (in his directorial...
Computer-animated fantasy film produced by Pixar Animation Studios...
Sweet November
2001 Movie

•

4.1/5
Romantic drama film based in San Francisco directed by Pat O'Connor...
Hocus Pocus
1993 Movie

•

4.3/5
Dark fantasy comedy horror film directed by Kenny Ortega and written...
The Lake House
2006 Movie

•

4/5
Science fiction romantic drama film directed by Alejandro Agresti,...
Coming-of-age comedy-drama film directed by Jason Reitman and written...
Back To The Future
1985 Movie

•

4.5/5
Science fiction film directed by Robert Zemeckis.
Pretty In Pink
1986 Movie

•

4.2/5
Teen romantic comedy-drama film about love and social cliques in...
10 Things I Hate About You
1999 Movie

•

4.6/5
Romantic comedy film directed by Gil Junger and starring Julia...
Fried Green Tomatoes
1991 Movie

•

4.6/5
Comedy-drama film directed by Jon Avnet and based on Fannie Flagg's...
The Secret Garden
1993 Movie

•

4.5/5
Fantasy drama film directed by Agnieszka Holland, executive-produced...
Pet Sematary
Book by Stephen King

•

4.6/5
Horror novel by American writer Stephen King.
Lolita
Book by Vladimir Nabokov

•

4.4/5
Novel written by Russian-American novelist Vladimir Nabokov.
Flowers For Algernon
Book by Daniel Keyes

•

4.6/5
Title of a science fiction short story and a novel by American writer...
The Outsiders
Book by Francis Ford Coppola, Matt Dillon, C. Thomas Howell, S.E. Hinton

•

4.6/5
Adaptation of the 1967 novel of the same name by S. E. Hinton and was...
Lord Of The Flies
Book by William Golding

•

3.9/5
Novel by Nobel Prize-winning British author William Golding.
American Psycho
Book by Bret Easton Ellis

•

4.4/5
Novel by Bret Easton Ellis, published in 1991.
The Crucible
Book by Arthur Miller

•

3.3/5
Play by American playwright Arthur Miller.
The Tell-Tale Heart
Book by Edgar Allan Poe

•

4.7/5
Short story by American writer Edgar Allan Poe, first published in 1843.
Scary Stories To Tell In The Dark
Book by Alvin Schwartz

•

4.6/5
Series of three collections of short horror stories for children,...
Hamlet
Book by William Shakespeare

•

4.3/5
Tragedy written by William Shakespeare sometime between 1599 and 1601.
First-person exploration video game developed and published by The...
The Elder Scrolls V: Skyrim
Game

•

4.6/5
Open world action role-playing video game developed by Bethesda Game...
Sandbox video game developed by the Swedish video game developer...
Survival horror role-playing puzzle video game.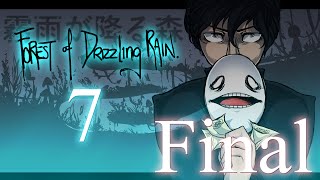 Forest Of Drizzling Rain
Game

•

4.3/5
Japanese feminine given name which is also occasionally used by males.
Open world action role-playing video game developed by Bethesda Game...
Cards Against Humanity
Game

•

4.5/5
Party game in which players complete fill-in-the-blank statements...
Action-adventure video game developed by Rockstar Vancouver and...
Series of video games developed by Game Freak and published by...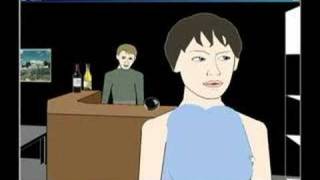 Artificial-intelligence-based interactive story created by Michael...
2D role-playing video game created by indie developer Toby Fox.