La Quinta Estación
Music

•

3.4/5
Spanish pop/rock band composed of two musicians from Madrid: Natalia...
Argentine heavy metal band, formed in 1986.
Spanish folk metal band from Begoña, Madrid formed in mid-1988 by...
Austrian software artist.
Chilean rock band formed by Andrés Bobe, Rodrigo Aboitiz, Luciano...
Enanitos Verdes
Music

•

4.2/5
Rock trio from Argentina, formed in 1979 in the city of Mendoza.
Juan Luis Guerra
Music

•

4.9/5
Dominican musician, singer, composer, and record producer.
Japanese boy band consisting of five members formed under the Johnny...
Japanese voice actress, singer, lyricist and radio personality from...
Girls Dead Monster
Music

•

4.6/5
13-episode Japanese anime television series produced by P.A.Works and...
King Richard
2021 Movie

•

3.9/5
Biographical sports drama film directed by Reinaldo Marcus Green and...
Computer-animated fantasy comedy film directed by Peggy Holmes and...
Mercy Black
2019 Movie

•

2.5/5
Horror film written and directed by Owen Egerton.
The Roommate
2011 Movie

•

2.6/5
Psychological thriller film directed by Christian E. Christiansen and...
Singaporean-Malaysian horror film directed by Gilbert Chan.
Doctor Strange In The Multiverse Of Madness
2022 Movie

•

3.8/5
Group of American superhero films and television series produced by...
Avengers: Infinity War
2018 Movie

•

4.1/5
Superhero film based on the Marvel Comics superhero team the Avengers.
The Lodge
2020 Movie

•

3.4/5
Psychological horror thriller film directed by Veronika Franz and...
Kureyon Shin-Chan
2006 TV Show

•

5/5
Japanese manga series written and illustrated by Yoshito Usui.
My Ordinary Life
2011 TV Show

•

3.8/5
Japanese comedy manga series written and illustrated by Keiichi Arawi.
Cardcaptor Sakura Clear Card-Hen
2018 TV Show

•

5/5
Japanese manga series written and illustrated by the manga group Clamp.
Get Backers
2002 TV Show

•

4.3/5
Japanese manga series written by Yuya Aoki and illustrated by Rando Ayamine.
Simon's Cat
2008 TV Show

•

3.1/5
Animated web cartoon and book series by the British animator Simon...
Villainous
2017 TV Show

•

3.3/5
Mexican animated television web series produced by A.I. Animation...
Nuevo Rico, Nuevo Pobre
2007 TV Show

•

5/5
Colombian telenovela produced and broadcast by Caracol TV starring...
Hamlet
Book by William Shakespeare

•

4.3/5
Tragedy written by William Shakespeare sometime between 1599 and 1601.
A Silent Voice, Vol. 1
Book by Yoshitoki Ōima

•

3.8/5
Japanese manga series written and illustrated by Yoshitoki Ōima.
The Little Prince
Book by Antoine de Saint-Exupéry

•

3.9/5
Novella by French aristocrat, writer, and military aviator Antoine de...
Warrior Cats
Book by Erin Hunter

•

4.7/5
Series of novels based on the adventures and drama of multiple Clans...
Snow White
Book by Wilhelm Grimm, Jacob Grimm

•

4.5/5
19th-century German fairy tale that is today known widely across the...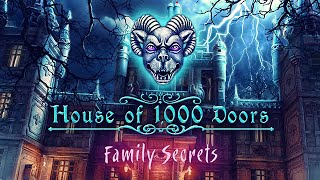 House Of 1000 Doors: Family Secrets
Game

•

5/5
List of Games for Windows titles video games under Microsoft's Games...
Media franchise that began with a television quiz show created by...
Action-adventure film directed by Steven Spielberg, with a screenplay...
Disney Epic Mickey
Game

•

2.1/5
Platform game developed by Junction Point Studios and published by...
List of Nintendo 3DS video games that have sold or shipped at least...
Honkai Impact 3rd
Game

•

5/5
Free-to-play 3D action role-playing game (originally a mobile...
Kena: Bridge Of Spirits
Game

•

2.2/5
Action-adventure video game developed and published by Ember Lab.
Mobile app that allows users to compete against friends and people...
Series of head-to-head music trivia games developed by FreshPlanet...
Ted En Español
Podcast

•

5/5
Field ethologist who studies animal behaviour to understand other...