Rapper, songwriter, DJ and record producer, known for his production...
Ty Dolla $ign
Music

•

3.9/5
Singer, songwriter, record producer, and multi-instrumentalist.
Rapper, singer, songwriter, and record producer.
Penguin Prison
Music

•

3.7/5
Electropop project composed solely of New York City singer, musician,...
Franz Ferdinand
Music

•

4.4/5
Scottish rock band formed in Glasgow in 2002.
Australian rock band formed in 2001.
English indie rock band formed in 2004 in Brighton.
Rock band formed in New York City in 2003 that consisted of lead...
Brandon Flowers
Music

•

4.4/5
Musician, best known as the lead singer and keyboardist of the Las...
Rock band formed in Las Vegas in 2001 by Brandon Flowers (lead...
Rapper and record producer.
Your Pretty Face Is Going To Hell
2013 TV Show

•

2.9/5
Live-action television series on Adult Swim, Cartoon Network's late...
The Sinner
2017 TV Show

•

4.2/5
Anthology crime drama mystery television series developed by Derek...
Misfits
2009 TV Show

•

4.5/5
British science fiction comedy-drama television show, on E4, about a...
The Keepers
2017 TV Show

•

4.2/5
Seven-episode American documentary web series that explores the...
Chopped
2007 TV Show

•

4.4/5
Reality-based cooking television game show series created by Michael...
Fear Factor
2001 TV Show

•

3.2/5
Stunt/dare game show that first aired on NBC from 2001 to 2006 and...
Orange Is The New Black
2013 TV Show

•

3.8/5
Comedy-drama streaming television series created by Jenji Kohan for Netflix.
Frozen Planet
2011 TV Show

•

4.5/5
British nature documentary series, co-produced by the BBC and The...
Day Break
2006 TV Show

•

2.3/5
Television program for which one 13-episode season was produced.
Action drama television series created by Joel Surnow and Robert...
Gigolos
2011 TV Show

•

5/5
Reality television series about the lives of five male escorts in Las Vegas.
British nature documentary series created and produced by the BBC in...
Light gun arcade game, released in 1995 and developed internally at...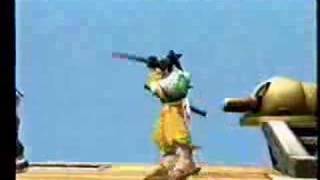 Multiplayer fighting game that built on the innovative gameplay...
Burnout 3: Takedown
Game

•

4.4/5
Third instalment in theBurnoutseries, which is characterised by...
Tony Hawk's Pro Skater 3
Game

•

4/5
Skateboarding video game in the Tony Hawk's series.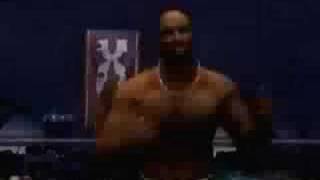 Def Jam Vendetta
Game

•

4/5
Professional wrestling video game that combined Hip Hop with pro wrestling.
Two-player character guessing game created by Ora and Theo Coster,...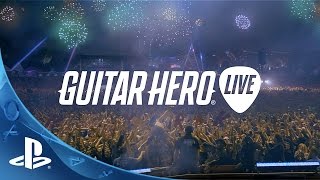 Guitar Hero 5
Game

•

3.4/5
Music rhythm game and the fifth main entry in the Guitar Hero series...
Batman: Arkham Asylum
Game

•

4.2/5
Action-adventure game developed by Rocksteady Studios and published...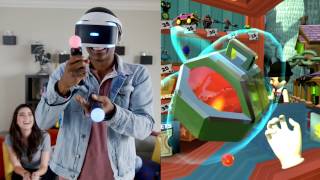 Carnival Games
Game

•

3.8/5
Video game for Nintendo's Wii console and the Nintendo DS. It was...
Puzzle video game for the Wii console, mobile devices and N-Gage 2.