Bullet For My Valentine
Music

•

4.1/5
Welsh heavy metal band from Bridgend formed in 1998.
Fall Of Efrafa
Music

•

4.2/5
British crust punk band formed in Brighton, England in 2005.
Musician and record label owner from Indiana, United States, with a...
Post-hardcore band from Grand Rapids, Michigan, formed in 2004.
Philadelphia-area band active from 1996 to 2003 whose style varied...
Series of professional wrestling sports simulation video games...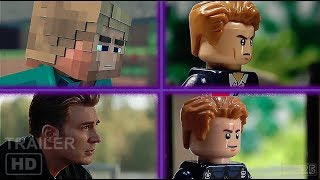 Lego Minecraft
Game

•

3.4/5
Lego theme based on the sandbox video game Minecraft.