Héctor Lavoe
Music

•

4.3/5
Puerto Rican salsa singer.
El Gran Combo De Puerto Rico
Music

•

4.3/5
Puerto Rican salsa orchestra based in San Juan, Puerto Rico.
Mexican musical group from Michoacán composed of six brothers.
American singer, songwriter and guitarist, and one of the pioneers...
American hip hop collective formed in 2006 in Harlem, New York,...
Dutch electronic music trio started in 2007 in The Hague by Eelke...
Miss Peregrine's Home For Peculiar Children
2016 Movie

•

3.8/5
Fantasy film directed by Tim Burton and written by Jane Goldman,...
Bomb It
2007 Movie

•

4.4/5
International graffiti and street art documentary directed by Jon...
Pulp Fiction
1994 Movie

•

4.6/5
American neo-noir black comedy crime film written and directed by...
A Clockwork Orange
1971 Movie

•

4.2/5
Dystopian crime film written, produced, and directed by Stanley Kubrick.
Nymphomaniac: Vol. I
2013 Movie

•

4.1/5
European two-part erotic art film written and directed by Lars von Trier.
Maleficent
2014 Movie

•

4.2/5
American fantasy film starring Angelina Jolie as the title character.
Corpse Bride
2005 Movie

•

4.3/5
Stop-motion animated musical fantasy film directed by Mike Johnson...
Universal Monsters
Movie

•

4.6/5
Phrase used to describe the horror, fantasy, suspense and science...
Pirates Of The Caribbean: The Curse Of The Black Pearl
2003 Movie

•

4.2/5
American fantasy swashbuckler film directed by Gore Verbinski and...
American drama film written and directed by Joseph L. Mankiewicz,...
Alternate personality or persona.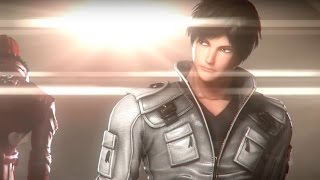 The King Of Fighters
Game

•

5/5
Series of fighting games by SNK that began with the release of The...