Christmas comedy film directed by Jon Favreau, written by David...
Ocean's Eleven
2001 Movie

•

4.5/5
Heist comedy film directed by Steven Soderbergh and written by Ted Griffin.
The Hunger Games
2012 Movie

•

4.1/5
Dystopian science fiction action film directed by Gary Ross and based...
Star Wars: Episode IV - A New Hope
1977 Movie

•

4.4/5
Epic space-opera film written and directed by George Lucas, produced...
Indiana Jones And The Temple Of Doom
1984 Movie

•

3.9/5
Action-adventure film directed by Steven Spielberg.
Dazed And Confused
1993 Movie

•

4.6/5
Coming-of-age comedy film written and directed by Richard Linklater.
The Lord Of The Rings
1978 Movie

•

4.5/5
Adaptation of J. R. R. Tolkien's high fantasy epic The Lord of the...
Captain America
1990 Movie

•

4.2/5
Yugoslavian superhero film directed by Albert Pyun and written by...
The Shawshank Redemption
1994 Movie

•

4.7/5
Drama film written and directed by Frank Darabont, based on the 1982...
Back To The Future Part III
1990 Movie

•

3.7/5
Science fiction western comedy film.
Scott Pilgrim Vs. The World
2010 Movie

•

4.4/5
Romantic action comedy film co-written, produced, and directed by...
The Muppets
2011 Movie

•

4.6/5
Musical comedy film directed by James Bobin, written by Jason Segel...
The Zombie Survival Guide: Recorded Attacks
Book by Max Brooks

•

4.6/5
Humorous book by American author Max Brooks and published in 2003.
The Monster At The End Of This Book
Book by Jon Stone

•

3.8/5
Children's picture book based on the television series Sesame Street...
Graphic Novels
Book

•

4.7/5
Book made up of comics content.
The Watchman
Book by Robert Crais

•

4.6/5
Detective novel by Robert Crais.
Children's fantasy novel by English author J. R. R. Tolkien.
Author and founder of Michael E. Gerber Companies, a business skills...
Rich Dad Poor Dad
Book

•

4.5/5
Book written by Robert Kiyosaki and Sharon Lechter.
No More Mr. Nice Guy
Book by Robert A. Glover

•

4.5/5
Self-help book by Dr.
Sandbox video game developed by Mojang.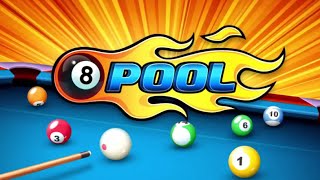 Sports game category that covers all computer games that emulate cue...
Apples To Apples
Game

•

4.5/5
Party game originally published by Out of the Box Publishing, and now...
Series of run and gun video games first released on Neo-Geo arcade...
Littlebigplanet
Game

•

4.2/5
Puzzle-platformer video game developed by British developer Media...
Maze arcade game developed and released by Namco in 1980.
Sonic The Hedgehog
Game

•

4.4/5
Platform game developed by Sonic Team and published by Sega for the...
Mario Kart 64
Game

•

4.4/5
Kart racing video game developed and published by Nintendo for the...