Rapper, singer, and music video director from Oakland, California.
Guitarist, best known for being in the progressive metal band...
Contemporary Christian group, active from 1971 to 2001.
Kendrick Lamar
Music

•

4.7/5
Rapper, songwriter, and record producer.
Rapper and songwriter.
Rapper, singer, songwriter, record producer, actor, and entrepreneur.
Canadian independent electronic music record label based in...
Psychological slasher film directed by William Lustig and written by...
Computer-animated science-fiction romance film produced by Pixar...
The Expendables
2010 Movie

•

3.9/5
Action film written by David Callaham and Sylvester Stallone, and...
The Wolf Of Wall Street
2013 Movie

•

4.2/5
Biographical black comedy crime film directed by Martin Scorsese and...
The Great Gatsby
2013 Movie

•

4/5
Romantic drama film based on F. Scott Fitzgerald's 1925 novel of the...
19th letter in the Modern English alphabet and the ISO basic Latin alphabet.
Spider-Man
2002 Movie

•

4.1/5
Superhero film based on the Marvel Comics character of the same name.
Godzilla
2014 Movie

•

3.6/5
Fictional monster, or kaiju, originating from a series of Japanese...
Nymphomaniac: Vol. I
2013 Movie

•

4/5
European two-part erotic art film written and directed by Lars von Trier.
Scott Pilgrim Vs. The World
2010 Movie

•

4.3/5
Romantic action comedy film co-written, produced, and directed by...
Toy Story 3
2010 Movie

•

4.1/5
Computer-animated comedy film produced by Pixar Animation Studios for...
Total Recall
1990 Movie

•

4.1/5
Science fiction action film directed by Paul Verhoeven and starring...
The Last Book In The Universe
Book by Rodman Philbrick

•

4.6/5
Post-apocalyptic science fiction novel by Rodman Philbrick.
Sonic The Hedgehog
Game

•

4.4/5
Platform game developed by Sonic Team and published by Sega for the...
Online-only multiplayer first-person shooter video game developed by...
Japanese third-person shooter video game franchise created by Hisashi...
Goat Simulator
Game

•

3.1/5
Third-person perspective action video game developed and published by...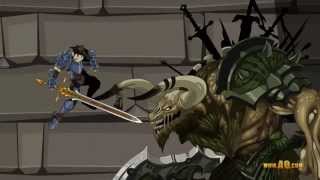 Adventurequest Worlds
Game

•

4.3/5
Browser-based massively multiplayer online role-playing game (MMORPG)...
3D endless running video game developed and published by Imangi Studios.
Words With Friends
Game

•

4.5/5
Multiplayer word game developed by Newtoy.