Australian singer, songwriter, voice actress and director.
South Korean singer, songwriter, and guitarist.
South Korean-Chinese boy band based in Seoul, consisting of nine...
Yoon Jong Shin
Music

•

5/5
South Korean singer and songwriter.
Korean-American singer and songwriter based in South Korea.
American singer, actress and record producer.
American singer, songwriter, and actress.
Kidnapped For Christ
2014 Movie

•

4.2/5
Documentary film that details the experiences of several teenagers...
Me, Myself And Mum
2013 Movie

•

5/5
French autobiographical coming of age comedy film written,...
The Rocky Horror Picture Show
1975 Movie

•

4.4/5
Musical comedy horror film by 20th Century Fox, produced by Lou...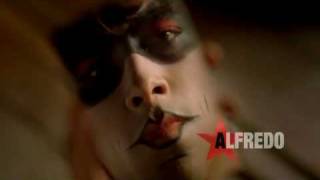 Noviembre
2003 Movie

•

4.6/5
Spanish film about a guerrilla street theater troupe presented as...
Hedwig And The Angry Inch
2001 Movie

•

4.4/5
American musical comedy-drama film written for the screen and...
The Hours
2002 Movie

•

4.2/5
Psychological drama film directed by Stephen Daldry and starring...
Orphan Black
2013 TV Show

•

4.2/5
Canadian science fiction thriller television series created by...
Orange Is The New Black
2013 TV Show

•

3.8/5
American comedy-drama streaming television series created by Jenji...
Suits
2011 TV Show

•

4.2/5
American legal drama television series created and written by Aaron Korsh.