Protest singer (or, as he preferred, a topical singer) and songwriter...
Angelo Badalamenti
Music

•

4.7/5
Composer, best known for his work scoring films for director David...
Selected Ambient Works 85-92
Music

•

5/5
Debut studio album by Aphex Twin, the pseudonym of British electronic...
Tom Tom Club
Music

•

4.2/5
New wave band founded in 1981 by husband-and-wife team Tina Weymouth...
Jazz saxophonist, professionally known as Stan Getz.
Rapper, record producer, and entrepreneur.
Joe Hisaishi
Music

•

4.8/5
Japanese composer and musical director known for over 100 film scores...
Funk band formed in 1965 in New Orleans by Zigaboo Modeliste (drums),...
English electronic dance music band from Braintree, Essex, formed in...
Hair Love
2019 Movie

•

3.9/5
Animated short film directed by Matthew A. Cherry, Everett Downing Jr.
Nausicaä Of The Valley Of The Wind
2008 Movie

•

5/5
Japanese anime film written and directed by Hayao Miyazaki, based on...
Nausicaä Of The Valley Of The Wind
1984 Movie

•

5/5
Japanese anime film written and directed by Hayao Miyazaki, based on...
Castle In The Sky
1991 Movie

•

4.1/5
Japanese animated fantasy adventure film written and directed by...
Shin Godzilla
2016 Movie

•

3.7/5
Japanese kaiju film directed by Hideaki Anno and Shinji Higuchi, with...
Free Birds
2013 Movie

•

1.9/5
Computer-animated science fiction comedy film about two turkeys...
Dawn Of The Dead
1978 Movie

•

4/5
Zombie horror film written, directed, and edited by George A. Romero,...
The King Of Kong: A Fistful Of Quarters
2008 Movie

•

3.6/5
Documentary film about competitive arcade gaming directed by Seth Gordon.
Kung Pow! Enter The Fist
2001 Movie

•

4.2/5
Martial arts comedy film that parodies Hong Kong action cinema.
Psycho-Pass: The Movie
2015 Movie

•

3.7/5
Japanese anime science fiction crime film that was produced by...
Mommie Dearest
1981 Movie

•

4.3/5
Biographical drama film directed by Frank Perry.
Kôkaku Kidôtai
1995 Movie

•

4.2/5
Japanese cyberpunk media franchise based on the seinen manga series...
Human Body: Pushing The Limits
2008 TV Show

•

5/5
Four part television documentary series that premiered on the...
Who Is America?
2018 TV Show

•

3.6/5
Political satire television series created by Sacha Baron Cohen that...
Hokuto No Ken
1984 TV Show

•

3.7/5
Japanese manga series written by Buronson and illustrated by Tetsuo Hara.
Monsters At Work
2021 TV Show

•

2.4/5
Computer-animated streaming television series.
Watchmen
2019 TV Show

•

3.3/5
Superhero drama limited series based on the 1986 DC Comics series of...
Documentary Now!
2015 TV Show

•

3.9/5
Mockumentary television series, created by Fred Armisen, Bill Hader,...
Grim & Evil
2002 TV Show

•

2/5
Animated television series created by Maxwell Atoms for Cartoon Network.
The Power Of Nightmares: The Rise Of The Politics Of Fear
2004 TV Show

•

2.9/5
BBC television documentary series by Adam Curtis.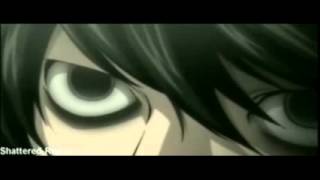 Manga by Tsugumi Ohba and Takeshi Obata that spawned a media franchise.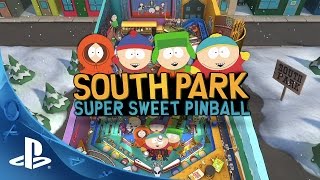 South Park: Imaginationland
TV Show

•

5/5
Tenth episode of the eleventh season and the 163rd overall episode of...
Far Cry 3: Classic Edition
Game

•

2.8/5
First-person shooter game developed by Ubisoft Montreal and published...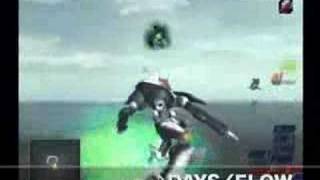 A.C.E. Another Century Episode 3
Game

•

5/5
List of games for the Sony PlayStation 2 video game system.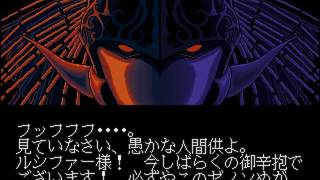 List of arcade video games organized alphabetically by name.
Futuristic racing video game developed by SCE Santa Monica Studio and...
Video game developed by Surveyor Corp.
Maximum Carnage
Game

•

5/5
Side-scrolling beat 'em up game for the Super Nintendo Entertainment...
Ghost In The Shell
Game

•

3.3/5
Cyberpunk-themed third-person shooter video game developed by Exact...
Fighting game developed by Yuke's Future Media Creators for the...
Castlevania Chronicles
Game

•

3.8/5
Platform video game developed by Konami for the PlayStation.
Hey Riddle Riddle
Podcast

•

3.3/5
Podcasting network founded in 2015 by Marty Michael, Amir Blumenfeld,...
What's The Point
Podcast

•

5/5
Journalist, music critic and author.
Undiscovered
Podcast

•

3.3/5
Independent website founded by Alan Bellows in 2005.
Sleepycabin
Podcast

•

3.4/5
Homestead located in the Great Smoky Mountains of Sevier County, in...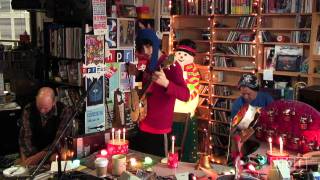 Project of National Public Radio, an American privately and publicly...
The Cracked Podcast
Podcast

•

3/5
Comedy podcasting network founded by Scott Aukerman and Jeff Ullrich...
30 For 30 Podcasts
Podcast

•

5/5
Title for a series of documentary films airing on ESPN, its sister...