English pop rock band formed in 2002 in Wilmslow, Cheshire.
Scottish indie band formed in Glasgow in 2013 and made up of Stewart...
Singer, songwriter, and record producer.
Jamaican-American reggae musician, singer, DJ, and actor who scored...
Jamaican dancehall and Reggae rapper and singer who is regarded as...
Swedish electropop duo which formed in 2009, with electro house and...
Rise Against
Music

•

4.6/5
Punk rock band from Chicago, formed in 1999.
Musical band from Barcelona, Spain formed in 1997 by Dani Carbonell,...
Canadian rock band formed in 1995 in Hanna, Alberta.
The Book Thief
2013 Movie

•

4.5/5
War drama film directed by Brian Percival and starring Geoffrey Rush,...
Now You See Me 2
2016 Movie

•

4.1/5
Heist thriller film directed by Jon M. Chu from a screenplay by Ed...
What Happens In Vegas
2008 Movie

•

3.8/5
Romantic comedy film directed by Tom Vaughan and written by Dana Fox.
Epic science fiction film directed, written, produced, and co-edited...
Bruce Almighty
2003 Movie

•

4.2/5
Fantasy comedy film directed by Tom Shadyac and written by Steve...
Meet The Fockers
2004 Movie

•

3.6/5
Comedy film directed by Jay Roach and the sequel to the 2000 film...
Wanderlust
2012 Movie

•

3.3/5
Comedy film directed by David Wain and written by Wain and Ken...
Comic book series by publisher Dark Horse Comics.
Limitless
2011 Movie

•

4.4/5
Science-fiction thriller film directed by Neil Burger and written by...
Legally Blonde
2001 Movie

•

4.2/5
Comedy film directed by Robert Luketic in his feature-length...
She's The Man
2006 Movie

•

4.2/5
Romantic comedy teen sports film directed by Andy Fickman and...
The Tipping Point
Book by Janet Schwind, Walter Danley

•

4.8/5
Debut book by Malcolm Gladwell, first published by Little, Brown in 2000.
Predictably Irrational
Book

•

4.9/5
Book by Dan Ariely, in which he challenges readers' assumptions about...
Wreck This Journal
Book by Keri Smith

•

4.7/5
Canadian author, illustrator and conceptual artist.
Thirteen Reasons Why
Book by Jay Asher

•

3.9/5
Young adult novel written by Jay Asher in 2007, that follows the...
Memoirs Of A Geisha
Book by Arthur Golden

•

4.5/5
Historical fiction novel by American author Arthur Golden, published in 1997.
Holes
Book by Louis Sachar

•

4.4/5
Young adult novel written by Louis Sachar and first published by...
Author from Orange County, California.
Gossip Girl
Book by Cecily von Ziegesar

•

4.1/5
Young adult novel series written by Cecily von Ziegesar and published...
Board game played between two players.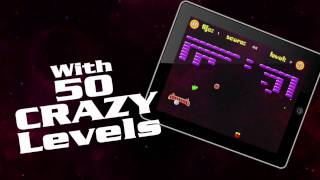 Freeware computer game for the PC first released in 1996 by Michael...