Discography of production by Mustard, an American hip hop and R&B...
German singer and songwriter based in Los Angeles.
Singer and songwriter from Wilmington, Illinois.
Twenty One Pilots
Music

•

4.5/5
Musical duo from Columbus, Ohio.
Charlie Puth
Music

•

4.3/5
Singer, songwriter, and record producer.
English-Irish pop boy band formed in London, England in 2010.
Canadian singer, songwriter, and dancer.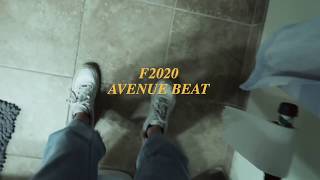 Music group from Quincy, Illinois, made up of Sami Bearden, Savana...
Black Mirror: Bandersnatch
2018 Movie

•

3.5/5
Interactive film in the science fiction anthology series Black Mirror.
Action comedy film based on the television series created by Michael...
Beauty And The Beast
2017 Movie

•

4.1/5
Musical romantic fantasy film directed by Bill Condon from a...
The Lorax
2012 Movie

•

3.1/5
3D computer-animated musical fantasy comedy film directed by Chris...
Computer-animated science fiction comedy film produced by DreamWorks...
Divergent
2014 Movie

•

3.9/5
Social science fiction action film directed by Neil Burger, based on...
Harry Potter And The Order Of The Phoenix
2007 Movie

•

4/5
Fantasy film directed by David Yates and distributed by Warner Bros.
The Chronicles Of Narnia: The Voyage Of The Dawn Treader
2010 Movie

•

3.6/5
Fantasy-adventure film based on The Voyage of the Dawn Treader...
The Chronicles Of Narnia: Prince Caspian
2008 Movie

•

3.7/5
High fantasy film co-written, produced and directed by Andrew...
The Lord Of The Rings: The Two Towers
2002 Movie

•

4.1/5
Epic fantasy adventure film directed by Peter Jackson, based on the...
Bridge To Terabithia
2007 Movie

•

3.8/5
Fantasy drama directed by Gábor Csupó and written by David L....
The Polar Express
2004 Movie

•

3.2/5
Computer-animated Christmas musical fantasy adventure film co-written...