Red Lights
2012 Movie

•

2.9/5
Spanish-American thriller film written and directed by Rodrigo Cortés...
Science fiction action film loosely based on the 1992 novel of the...
Star Wars: Episode V - The Empire Strikes Back
1980 Movie

•

4.1/5
Epic space opera film directed by Irvin Kershner and written by Leigh...
The Inglorious Bastards
1978 Movie

•

4.5/5
Italian Spaghetti war and action film directed by Enzo G. Castellari,...
Computer-animated musical fantasy film produced by Walt Disney...
Rain Man
1988 Movie

•

4.3/5
Road drama film directed by Barry Levinson and written by Barry...
Ocean's Eleven
2001 Movie

•

4.5/5
Heist comedy film directed by Steven Soderbergh and written by Ted Griffin.
The Green Mile
1999 Movie

•

4.4/5
Fantasy drama film written and directed by Frank Darabont and based...
Margin Call
2011 Movie

•

4.2/5
Financial thriller film written and directed by J. C. Chandor in his...
Zathura: A Space Adventure
2005 Movie

•

3.3/5
Adaptation of the 2002 children's book Zathura by Chris Van Allsburg,...
Indonesian superhero film based on the comics character Gundala...
It Chapter Two
2019 Movie

•

2.4/5
Supernatural horror film and a sequel/second half to the 2017 film...
My Wife And Kids
2001 TV Show

•

3.8/5
Sitcom that ran on ABC from March 28, 2001 to May 17, 2005.
Shuriken School
2006 TV Show

•

3.8/5
French-Spanish animated series that first aired on August 20, 2006.
The Middle
2009 TV Show

•

3.6/5
Sitcom about a lower middle class family living in Indiana and facing...
One Punch Man
2015 TV Show

•

4.3/5
Japanese superhero franchise created by the artist ONE. It tells the...
Community
2009 TV Show

•

4.3/5
Television sitcom created by Dan Harmon.
Malcolm In The Middle
2000 TV Show

•

3.8/5
Family television sitcom created by Linwood Boomer for Fox.
The Mandalorian
2019 TV Show

•

4.2/5
Space Western television series created by Jon Favreau for the...
Young Sheldon
2017 TV Show

•

2.9/5
Period sitcom television series for CBS created by Chuck Lorre and...
Hunter X Hunter
2011 TV Show

•

4.3/5
Anime television series that aired from 2011 to 2014 based on...
Heroes Of The Storm
Game

•

3.8/5
Crossover multiplayer online battle arena video game developed and...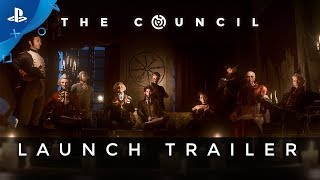 Episodic interactive mystery graphic adventure video game with RPG...
World Of Warcraft: Mists Of Pandaria
Game

•

2.8/5
Fourth expansion set for the massively multiplayer online...
World Of Warcraft: Warlords Of Draenor
Game

•

2.6/5
Fifth expansion set to the massively multiplayer online role-playing...
Mortal Kombat
Game

•

4.3/5
Media franchise centered on a series of video games, originally...
Survival horror video game, developed by EA Redwood Shores and...
Free-to-play multiplayer third-person shooter developed by Edge of...
The Simpsons Game
Game

•

3.3/5
Platform game based on the animated television series The Simpsons...
Borderlands 2
Game

•

4.1/5
First-person shooter video game developed by Gearbox Software and...
First-person shooter game developed and published by Valve.
Super Mario 3d Land
Game

•

3.9/5
Platform video game in the Super Mario series developed and published...
The Elder Scrolls V: Skyrim
Game

•

4.6/5
Open world action role-playing video game developed by Bethesda Game...