Folk singer of mixed Kurdish-Turkish origin.
Turkish rapper and songwriter.
Greek popular singer and composer of Romani origin, active from the...
Norwegian singer, songwriter, dancer and record producer.
Song recorded by English singer-songwriter Adele.
Şebnem Ferah
Music

•

4.6/5
Turkish singer, songwriter, composer, and guitarist.
Don't Breathe 2
2021 Movie

•

3.8/5
Horror thriller film directed by Rodo Sayagues in his directorial...
The Dark Knight
2008 Movie

•

4.5/5
Superhero film directed, produced, and co-written by Christopher Nolan.
Paranormal Activity: Next Of Kin
2021 Movie

•

3.8/5
Upcoming American found footage supernatural horror film directed by...
Young & Beautiful
2014 Movie

•

4.1/5
French erotic drama film directed by François Ozon and produced by...
Romantic drama film directed by Jenny Gage, based on the 2014 new...
Drag Me To Hell
2009 Movie

•

3.4/5
Supernatural horror film co-written and directed by Sam Raimi.
Get Out
2017 Movie

•

4.4/5
Horror film written and directed by Jordan Peele in his directorial debut.
The Shining
1980 Movie

•

4.3/5
Psychological horror film produced and directed by Stanley Kubrick...
P.S. I Love You
2007 Movie

•

4.2/5
Romantic drama film directed by Richard LaGravenese from a screenplay...
The Curious Case Of Benjamin Button
2008 Movie

•

3.7/5
Fantasy romantic drama film directed by David Fincher.
Independent coming-of-age teen drama film based on the award-winning...
Strategic life simulation video game developed in Redwood City,...
Euro Truck Simulator 2
Game

•

3.4/5
Open world truck simulator game developed and published by SCS...
Before I Forget
Game

•

5/5
Grammy Award-winning song by American heavy metal band Slipknot.
Visual novel developed by Indonesian indie studio Toge Productions,...
Fallout Shelter
Game

•

2.5/5
Free-to-play simulation video game developed by Bethesda Game...
Social simulation game developed by Maxis and published by Electronic Arts.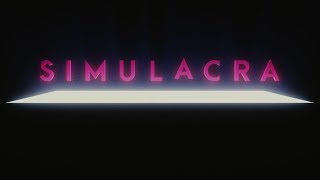 Representation or imitation of a person or thing.
Command & Conquer: Red Alert 2
Game

•

4.1/5
Real-time strategy video game by Westwood Studios, which was released...
Mount & Blade: Warband
Game

•

4.1/5
Standalone expansion pack to the strategy action role-playing video...
Interactive drama action-adventure video game developed by Quantic...
Third major title in the life simulation video game developed by the...