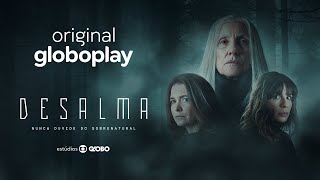 Desalma
2020 TV Show

•

5/5
Brazilian supernatural drama web television series, written by Ana...
Drama television series about New York City's African-American and...
Pucca
2006 TV Show

•

3.2/5
Animated television series based on a series of shorts created by the...
Marianne
2019 TV Show

•

3.9/5
French horror web television series created and directed by Samuel...
Winx Club
2004 TV Show

•

3.3/5
Italian-American animated series co-produced by Rainbow SpA and Nickelodeon.
W.I.T.C.H.
2004 TV Show

•

3.4/5
French-American animated television series based on the Italian comic...
Xena: Warrior Princess
1995 TV Show

•

3.6/5
Fantasy television series filmed on location in New Zealand.
She-Ra: Princess Of Power
1985 TV Show

•

3.6/5
Animated series produced in 1985 by Filmation.
The Most Popular Girls In School
2012 TV Show

•

5/5
Comedian, actress, and YouTube personality.
Scream Queens
2015 TV Show

•

3.8/5
Satirical comedy slasher television series that aired on Fox from...
The Powerpuff Girls
1998 TV Show

•

3.9/5
Superhero animated television series created by animator Craig...
Buffy The Vampire Slayer
1997 TV Show

•

4.1/5
Supernatural drama television series based on the 1992 film of the same name.
People who like strong female protagonists made me gay
8
Inspired by this list