Rain Man
1988 Movie

•

4.3/5
Road drama film directed by Barry Levinson and written by Barry...
Ghostbusters
1984 Movie

•

4.4/5
Supernatural comedy film directed and produced by Ivan Reitman and...
Sin City
2005 Movie

•

3.9/5
Neo-noir crime anthology film produced and directed by Frank Miller...
Twelve Monkeys
1996 Movie

•

4.4/5
Science fiction film directed by Terry Gilliam, inspired by Chris...
Kick-Ass
2010 Movie

•

4.1/5
Black comedy superhero film directed by Matthew Vaughn from a...
The Bourne Identity
2002 Movie

•

4.5/5
Action-thriller film based on Robert Ludlum's 1980 novel of the same name.
Iron Man 2
2010 Movie

•

4/5
Superhero film based on the Marvel Comics character Iron Man.
Kiki's Delivery Service
2014 Movie

•

4.5/5
Japanese film released in 2014.
Titanic
1997 Movie

•

3.9/5
Epic romance and disaster film directed, written, co-produced, and...
Cast Away
2000 Movie

•

4.3/5
Survival drama film directed and produced by Robert Zemeckis and...
Men In Black
1997 Movie

•

4.4/5
Science fiction action comedy film directed by Barry Sonnenfeld,...
Crime drama written, produced and directed by Joel and Ethan Coen.
Harry Potter And The Sorcerer's Stone
Book by J.K. Rowling

•

4.6/5
Fantasy novel written by British author J. K. Rowling.
Multiplayer survival horror game developed by Valve South and...
Platform game series created by Nintendo based on Mario.
Sid Meier's Civilization VI
Game

•

3.9/5
Turn-based strategy 4X video game developed by Firaxis Games,...
Wolfenstein II: The New Colossus
Game

•

2.9/5
Action-adventure first-person shooter video game developed by...
Fire Emblem: Three Houses
Game

•

3.7/5
Tactical role-playing game developed by Intelligent Systems and Koei...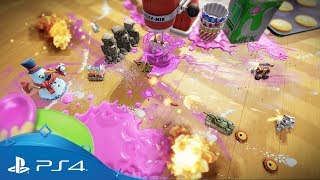 Micro Machines
Game

•

3.5/5
Series of video games featuring toy cars, developed by Codemasters...
Pokemon Emerald Version
Game

•

3.9/5
Role-playing video game developed by Game Freak, published by The...
The Last Of Us Remastered
Game

•

4.1/5
Action-adventure game developed by Naughty Dog and published by Sony...
Animal Crossing: New Leaf
Game

•

4.4/5
Life simulation video game developed and published by Nintendo for...
Video game series and media franchise created by John Carmack, John...
Finnish action-based media franchise created by the Finnish company...