Northern Kings
Music

•

3.3/5
Finnish symphonic metal cover supergroup, made up of four well known...
Rock band from Agoura Hills, California.
German power metal band founded in 2003 in Saarbrücken by members of Red Aim.
Swedish Viking/black/folk metal band from Norrtälje.
Faroese folk metal band.
Russian folk metal band.
Viking metal band from Haugesund, Norway, founded in 1993.
Finnish heavy metal band from Helsinki originally formed as the side...
Danish folk metal band formed in 2005 in Randers, Denmark.
Folk metal band from Helsinki, Finland.
Norwegian folk metal band.
Warcraft
2016 Movie

•

3.5/5
Action fantasy film based on the video game series of the same name.
Beauty And The Beast
2017 Movie

•

4.2/5
Musical romantic fantasy film directed by Bill Condon from a...
Iron Sky
2012 Movie

•

3.6/5
Finnish-German-Australian comic-science-fiction action film directed...
Harry Potter And The Sorcerer's Stone
2001 Movie

•

4.5/5
Fantasy film directed by Chris Columbus and distributed by Warner Bros.
Game Of Thrones
2011 TV Show

•

4.4/5
Fantasy drama television series created by David Benioff and D. B....
House
2004 TV Show

•

4.3/5
Medical drama television series that originally ran on the Fox...
Unseen Academicals
Book by Terry Pratchett

•

4.2/5
37th novel in Terry Pratchett's Discworld series.
The Lord Of The Rings
Book by J.R.R. Tolkien

•

4.6/5
Epic high fantasy novel by the English author and scholar J. R. R. Tolkien.
Command & Conquer: Red Alert 2
Game

•

4.2/5
Real-time strategy video game by Westwood Studios, which was released...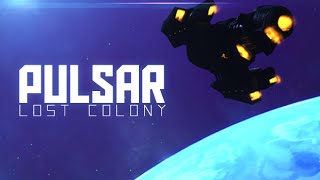 Arcade game created by Sega/Gremlin.